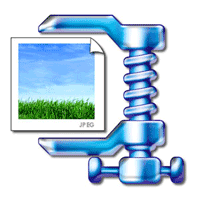 Laatst in podcast 79 vertelde ik je hoe je afbeeldingen kunt verkleinen, met behulp van de gratis service Compressor.io. Ik kan me goed voorstellen dat dat verhaal een beetje cryptisch overkwam.
Dus hierbij nogmaals een korte samenvatting van de stappen die je moet doorlopen om de bestandsgrootte van een foto te verkleinen op Mac, PC en Linux:
Surf naar http://compressor.io (zonder de 'www')
Klik op "TRY IT!"
Sleep een foto in het venster van de browser of klik "Select file"
Klik op "Download your file" om de file naar je eigen harde schijf te downloaden
Als alternatief kun je afbeeldingen downloaden naar je Google Drive, of je Dropbox. Die beide oplossingen zijn bijvoorbeeld handig, als je niet aan het werk bent op je eigen computer, of als je op een Chromebook werkt. Als je dat wilt doen, moet je je de eerste keer aanmelden met respectievelijk je Google accountgegevens, of je gebruikersnaam en wachtwoord die je bij Dropbox gebruikt.
Ook heb ik een korte instructievideo gemaakt en deze hieronder weergegeven:
Eduard de Boer is reputatiecoach, schrijver, blogger, fotograaf en lokale SEO-specialist.